Off the Shelf: Turtles all the Way Down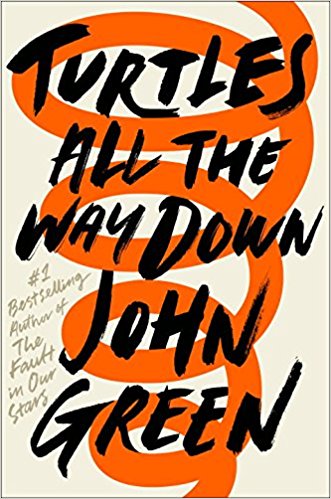 Hang on for a minute...we're trying to find some more stories you might like.
Aza Holmes is a 16 year old girl who suffers from anxiety and has obsessive compulsive disorder.  She and her friend decide to hunt down Russell Pickett, a billionaire that police have offered a hundred thousand dollar reward. Holmes didn't want to find information about him but her friend, Daisy, is eager to investigate. The two girls us this adventure to reconnect with Davis, Russell Picketts son, and Daisy is using it as an opportunity to figure out where his whereabouts are. Ava's anxiety is causing her to have a hard time reconnecting with Davis while Davis is having a hard time befriending people because of his fortune.
This book is a sneak peak into what it is like to live with anxiety. It helps to understand what they go through on a daily basis and how they cope with it.