Holidaze Festival Preview
What even IS Holidaze? Check out this article to find out.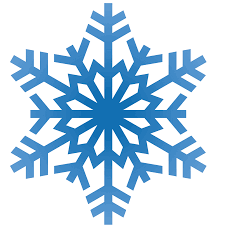 The Holidaze Festival, which is slated to take place next week, is unlike anything else ALHS has held before. Planned and executed by the ALHS Student Council, Holidaze will be five days of entertainment and wintry cheer as the second quarter comes to a close. 
The festivities will include dress-up days, an intergrade competition, a featured sporting event and a movie night. 
Initially, Student Council had hoped to host a broomball tournament to wrap up the week, but weather complications have postponed such competitions to a later date. 
Instead, the primary focus of the week will be the girls' basketball game on Friday night at 7:30 p.m., during which the Tigers will take on the Owatonna Huskies. This idea draws inspiration from the Homecoming football game in the fall; all students are encouraged to attend and support their student athletes. The theme for the student section at the game will be "I Hate Winter," In other words, students should wear their tropical apparel in protest of the cold days to come. 
The week's dress-up days will be as follows: 
Monday – Ugly Sweater Day 
Tuesday – Holiday Hat Day 
Wednesday – Holiday Movie Character Day 
Thursday – Pajama Day 
Friday – I Hate Winter Day 
As with any other day, students are expected to comply with the dress code throughout the week. 
The Holidaze Competition will be another highlight of the week. Pairs of students, one couple from each grade, were selected and will be competing in small contests throughout the week. The team with the most points at the end of the contest will have the honor of signing their names and graduation year on the Holidaze cone. The competition will be filmed and featured on the Five Minute Pawz each morning, allowing all students to follow along. The competitors will be announced tomorrow morning during the announcements. 
Lastly, "Dr. Seuss' How the Grinch Stole Christmas," the live-action version featuring Jim Carrey, will be played in the gymnasium on Saturday night. Doors will open at 7:30 p.m., and the movie will begin at 8 p.m. Ticket price is set at $2, but only 200 tickets will be sold. Students are encouraged to wear comfortable clothes and bring blankets and pillows. Concessions will be sold, and no outside food or drinks will be allowed in. 
With many entertainment opportunities and unique dress-up days planned, the Holidaze Festival should be a week to remember.