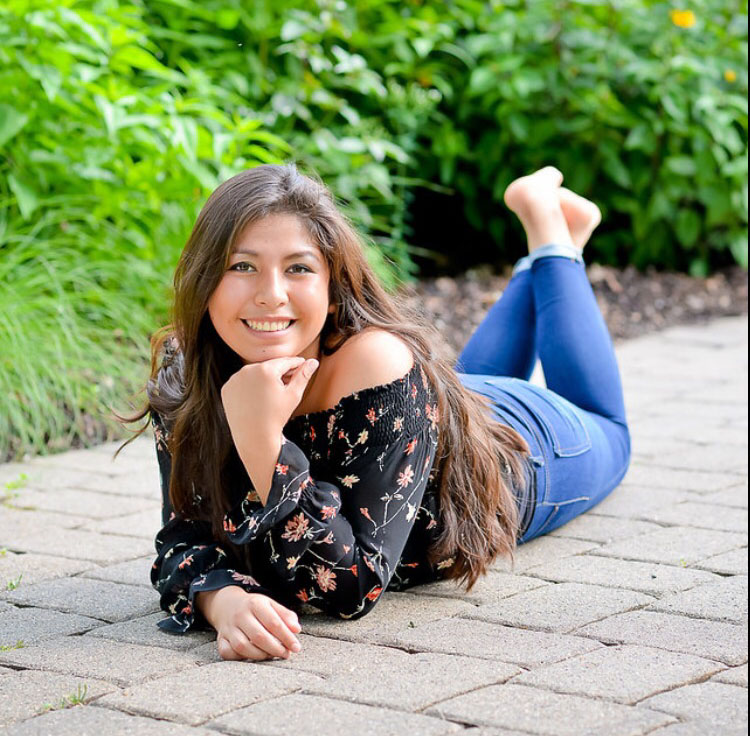 Grade: 12
How long have you been a student Journalist?: "2 years, this will be my third."
Who's your celebrity WCW/ MCM?: "Ryan Reynolds."
Who/ What inspires you? Why?: "Warrior women like Angie Zoller Barker, Haley DeSart and Michelle Obama. They are persistent, wonderful in every aspect and are boss at everything they do."
What's your favorite cake, or if you don't like cake other sweetly prepared food?: "Any cake is good cake."
What is the most distant place you've visited (from your home)? "Mexico."
Favorite age you've been so far?: "1."
What do you look forward to this school year?: "Having a set date for coffee house."
Fun Fact about you: "I don't like to wear shoes."
Brenda De Rosas, News Editor
May 09, 2018
May 09, 2018

Impact Student: Kayla Jensen

(Story)

May 09, 2018

Impact Teacher Therese Netzer

(Story)

Dec 15, 2017

Students Donate to Local Program

(Story/Media)

Nov 20, 2017

Seniors Plan for College

(Story)

Oct 16, 2017

Chasing the Dream

(Story)

Sep 06, 2017

Meet the Editor- Brenda De Rosas

(Story)

May 03, 2017

Nine Inducted to Wall of Inspiration

(Media)

May 03, 2017

School Serves Summer Meal

(Story)

Mar 24, 2017

Refugee Vetting Process

(Story)

Mar 24, 2017
Feb 13, 2017
Feb 10, 2017
Feb 10, 2017

Off the Shelf: Review of "The Memory of Things"

(Story)

Dec 14, 2016

The Boy Under the Mask

(Story)

Dec 14, 2016
Nov 15, 2016
Oct 07, 2016

In it for the Ride

(Story)