Book Review: The Selection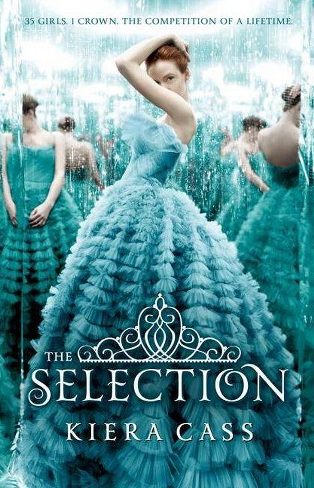 At this point, most people have heard of the TV show The Bachelor. Over two dozen women compete for the heart and proposal of one man over the course of several weeks. During that time, the Bachelor must get to know the women as quickly as possible in order to determine who he should keep and who he wants to send home. It is a series overflowing with jealousy, drama and pettiness as the competitors work to win the contest and the Bachelor. 
But what if there were a few more twists? "The Bachelor" often takes place at some sort of luxurious resort, but what if it were in a palace? What if the Bachelor was not just a regular man, but a prince and soon-to-be king? 
Enter The Selection by Kiera Cass. 
Protagonist America Singer has absolutely no desire to take part in the Selection, the competition between 35 girls from the kingdom of Illéa that ends in one becoming the wife of Prince Maxon Schreave and the future queen. She is content where she is; though her family is poor, they always manage to get by. Besides, America already knows who she's going to marry – her best friend of many years, Aspen Leger. 
But America's mother insists that she at least enter the Selection, not knowing that America's heart already belongs to someone else. America obliges, thinking there isn't even a chance that she'll get picked. 
You can probably guess what happens next. 
Of course, America becomes one of the Selected, and she finds herself whisked away to the palace, where she is to compete against the other girls to win Maxon's hand. At first, she stubbornly claims that she is only there to eat the palace food and ensure that her family gets a stipend from her participation. But it doesn't take long for things to change, and America's heart is torn as she grapples with what it is that she wants… and who. 
The Selection is a fantastical adaptation of The Bachelor and features wonderful, albeit occasionally infuriating, characters in a carefully crafted fantasy-dystopian world. With the many highs and lows, it feels like an emotional rollercoaster, but it's a ride you'd like to go on again and again.