"Midnight Sun" Finds the Light In the Dark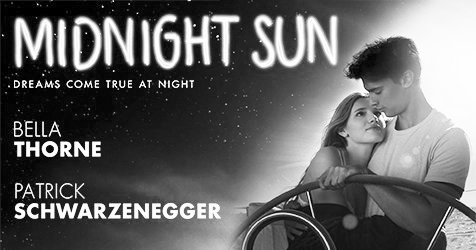 Imagine if you lived your whole life inside behind tinted windows when the suns up. Until one day you take a chance and stay out a little too late
"Midnight Sun," a movie based on the book by Trish Cook is about a 17 year old girl, Katie Price who has a rare genetic skin disorder called xeroderma pigmentosum or XP. This causes extreme sensitivity of the skin to the Sun's UV rays. In Katie's case even the smallest amount of sunlight is deadly; the sun exposure can cause spots that can lead to skin cancer.
Katie (Bella Thorne) has lived in the confinement of her own home since she was a child with only her father Jack (Rob Riggle) and her long-time best friend Morgan (Quinn Shephard). When she adventures out into the night to play her guitar at the local train station she runs into her crush Charlie (Patrick Schwarzenegger), who she has been secretly watching from her bedroom window for years as he passed on his way to swim practice. As the summer progresses Katie and Charlie continue seeing each other at night, with her XP an unknown issue, while she tries to live a 'normal' teen life. All is going fantastic until one night, an event occurs that could alter their romance forever.
"Midnight Sun's" soundtrack features original songs performed by Bella Thorne. Thorne's character, Katie, is a musician that sings and plays the guitar. The feature length score is composed by Nathaniel Walcott who also composed the score for "The Fault in Our Stars."
The movie, directed by Scott Speers, was released in theaters on March 23. "Midnight Sun" is your typical gut wrenching teen romance movie. Fans of "The Fault in Our Stars" and "Everything, Everything," will greatly enjoy this movie.