Books Worth Reading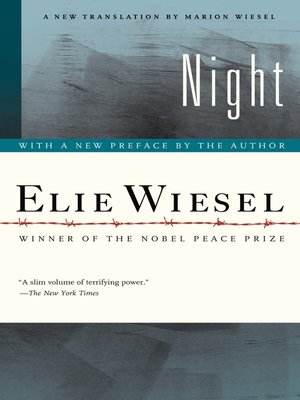 You are sitting in class getting all of your stuff organized to start the hour and your English teacher announces that you are going to start reading a book for class. Instantly, there are groans mixed with squeals of excitement.
There are those students that are thrilled to read any excerpt of words the teacher hands to them. On the other hand, there are the students who dread receiving any reading of any kind, no matter the length that it is.
Soon everyone is fighting over which copy of the book to get, because they want to get the book that is in the best condition. After you find the best choice you have to open to the inside cover and record which book you got next to your name on the sheet of paper for the teacher, so they know which book all of the students have.
As you are doing this the teacher is waiting to tell you all about the book you will be reading for the next few weeks and will be tested on once you finish it. If you are lucky the book you are reading will have been made into a movie and you will get to watch that as well. This is a life saver for all of those students who don't read the book.
At Albert Lea High School, students get books assigned to read in the majority of the English classes along with some social and history classes.
Junior Solia Birch said that "Packinghouse Daughter" was her favorite curriculum book that she read in her humanities social class. "Packinghouse Daughter" is a memoir by Cheri Register in 1959 about Wilson's meat packing factory in Albert Lea.
"I think that it is interesting that the book takes place here in Albert Lea," Birch said. "I find it cool that I can connect the things that are mentioned in the book in 1959 and comparing it to today. It's fun imagining what Albert Lea would look like in the past."
Junior Erik Hareid said that the "Iliad" by Homer was his favorite curriculum book that he has read. The "Iliad" is an classical Greek epic poem written by Homer that is set during the Trojan War during the battles and events between the King Agamemnon and the warrior Achilles.
"It is a hard read, but it is a good book once you understand it and I think that Greek Epics are very interesting because it has everything a book has today, but it was written centuries ago," said Hareid.
There was a survey sent out to all of the students at the school asking what their favorite book that they have read in a class and why that was their favorite. The survey had 28 books to choose from. There was also the option of other which three students chose adding three more books, making a total of 31 books. Only 20 of the 31 books received at least one vote. The book that was voted the favorite by the students was "Night" by Elie Wiesel.
"Night" is a memoir by Elie Wiesel and is the first in a trilogy – "Night," Dawn" and "Day" – about his experience through the Holocaust. Wiesel and his father are in the concentration camps of Auschwitz and Buchenwald from 1944-1945. It gives a firsthand experience of what it was like to live in the concentration camps and what happened to the people living there.
Senior Daniela Galvan said "Night was her favorite curriculum book.
"It really gave me insight of the Holocaust and to see how the families were affected," Galvan said. "You read what people did to survive and how thin they were. It's terrifying."
"Night" was also senior Andrew Huerta's favorite curriculum book.
"I think it was as very interesting book because it gave an idea of what happened to people during the Holocaust," Huerta said. "It's important for us to understand what happened, so something like that doesn't happen ever again."
The top five favorite curriculum books of students at ALHS were "Night," by Elie Wiesel, "Kindred," by Octavia E. Butler, "Of Mice and Men," by John Steinbeck, "Animal Farm," by George Orwell, and "The Great Gatsby," by F. Scott Fitzgerald.