Let's All Have a Drink
Review of Caribou's holiday beverages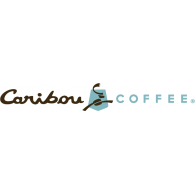 I like drinking Caribou coffee and supporting Minnesota-based companies. I tried all the holiday drinks and it was delicious… mostly.
Dark Chocolate Raspberry Truffle Mocha- This is okay-ish if you have it hot, but getting it blended is a mistake, unless of course you like the taste of splenda. The sugar free raspberry in this ruins the whole thing.
Milk Chocolate Hazelnut Truffle Mocha- If you like nutella, boy has Caribou got the drink for you. Even if milk chocolate isn't your thing, if you ask really nicely they'll switch it for dark or white chocolate. Try it with the chocolate whip for extra jazz.
Ho Ho Mint Mocha- This drink tastes how holidays at your smell. Like mint and chocolate and happiness. According to my sources, this is actually just a rebranded, re-topped version of the mint condition mocha that is already on the menu. However, if you're into candy canes…
White Chocolate Caramel Truffle Mocha- Remember the vanilla white mocha that you ordered in the unjolly summer past? Did you like the caramel high rise? Imagine those two drinks together. Yeah, that's what it is.
Fa La Latte- If you like eggnog you might like this however, you might not like it all the time, because as an employee told my sister last time she ordered this, there is no real recipe, they just do their best every time. Maybe if someone you trust to get this right is working…