Off the Shelf: Review of "Taking Flight"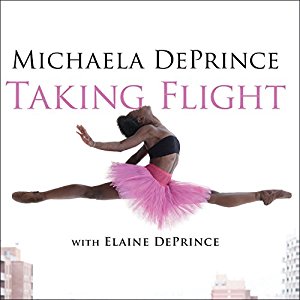 Hang on for a minute...we're trying to find some more stories you might like.
Discrimination happens for all sorts of reasons; from being different to even being a girl.
Girls can do anything if they put their mind to it, no matter what their past is. In"Taking Flight" that is just the case.
Michaela Deprince lived in an orphanage in West Africa for some of her childhood. She was called a "devil-child" because the disease she has that makes her have spots. When she saw a ballerina in the newspaper she knew what she wanted to become.
When she was adopted by an American family she took ballerina lessons and loved it. Check out "Taking Flight" if you have ever felt different, isolated or are just curious to follow her journey from an orphan to a ballerina star.