Angling for a Great Time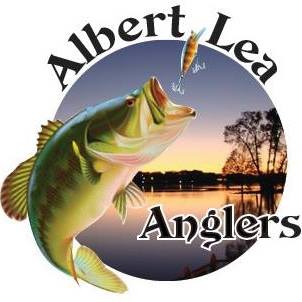 Albert Lea Anglers is a group of high school students doing what they love, fishing. They fish in tournaments throughout the spring and summer. They go to tournaments all over from Wabasha, MN to local lakes and meet mainly at Farmers State Bank. There is a tournament nearly every week. The Albert Lea Anglers is on its second year and many of the anglers are ready for the upcoming year. Julia Thompson started the team when her son, freshman Griffin Thompson, would talk about fishing teams in Minnesota.
"[Griffin] would tell me about high school and college fishing teams and how there were college scholarships for fishing," Thompson said. She was inspired when she saw that Lakeville had a fishing team. Thompson contacted the coach from Lakeville and got the information on starting an angler team.
Thompson contacted Brandon Brackey, cofounder of the anglers, who helped her start the team. Brackey was excited to help start the team.
"I am very lucky to have Julia helping to run this, I had looked to start a team two years early but was hesitant."
Brackey loves seeing how much the students love fishing, seeing how seriously they take it and how competitive they can get.
The Albert Lea Anglers get into the community whether it is a booth at the fair, working with take a kid fishing or taking the ARC fishing.
"So far my favorite part was helping the ARC Fishing," Brackey said. "I was very proud to see how the kids took charge and all the fun had by all."
The team opened up their year with a fishing tournament on Feb. 3, Kenny Flatten, sophomore, won the tournament with a 3 pound 8 ounce walleye, 1 pound and 2 ounce crappie and another 14 ounce crappie. Flatten has made many memories while fishing.
"My favorite part of last year was the last tournament [of the year] we got to pick a partner to fish Fountain [Lake] with and weigh in our four biggest bass," Flatten said.
Just on the team's second year they have had a great turnout this year, they also opened it up to the sixth and seventh graders.
Senior Alex Goodmanson has been fishing since he could walk and has fished with the anglers last year and this year as well.
"I love that it's a new club in town and that people can get together and do what they love," said Goodmanson.
Goodmanson's favorite part of last year was helping with the ARC as well.
"We have kicked off 2018 with 54 members so far and I think we are going to continue to grow," Thompson said.
The Albert Lea Anglers is another way to get students out and do what they love. The anglers are excited for what this year will bring. On March 24, the team will have a meeting at Northstar Powersport at noon. On April 15, the team will have a meeting at Farmers State Bank. Jason Howland will be there to talk about his fishing experiences and meeting the team.