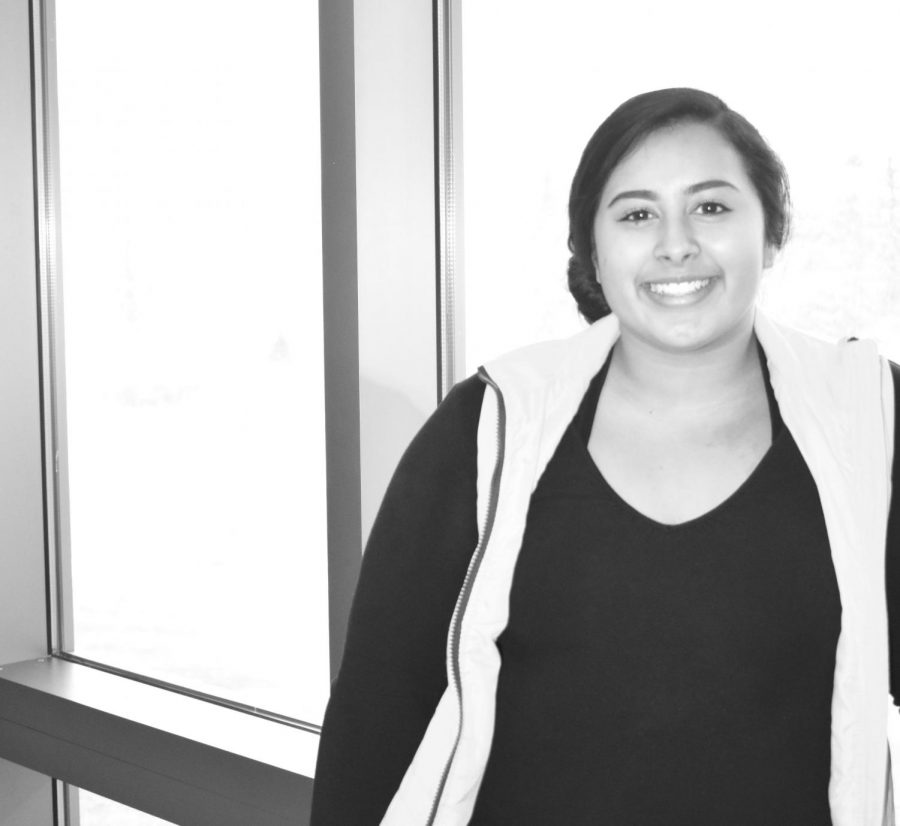 In a crowded gym, full of hundreds of students, staff and faculty eagerly watched as the Homecoming Queen Crown was placed upon Lisbeth Magdaleno-Garcia's head, she burst into tears. "I was excited but embarrassed," Magdaleno-Garcia said. "I cried. I cried a lot that day."
Homecoming Queen isn't her only title, Magdaleno-Garcia is the National Honor Society president, president of concert band, involved in Link Crew, in Marching band, Jazz band, and the fall musical.
"I'm a leader, respectful, and outgoing," Magdaleno-Garcia said. "I'm a people person. I'll talk to anybody."
When she's not studying, organizing something for NHS or playing for the bands, you can find her watching Netflix, hanging out with friends and family, or most likely of all, working at her job as second assistant manager at McDonald's. As someone whose activities, education, and occupation take up much of her time, sometimes the most simple things are the best to wind down.
"I like spending time in my room, in the quiet and alone," Magdaleno-Garcia said. "I'm just in so many activities that sometimes all I want is to relax and for everything to be quiet."
Magdaleno-Garcia draws inspiration from her siblings to continue to strive forward and work hard in both academics and activities. Giving them her all and committing to leading by example even if things become challenging.
"I'm the oldest so I want them to learn from me," Magdaleno-Garcia said. "I want the best for them." Continuing to look forward after high school, Magdaleno-Garcia hopes to attend either Gustavus Adolphus College, Luther College or Mankato State to major in music education.