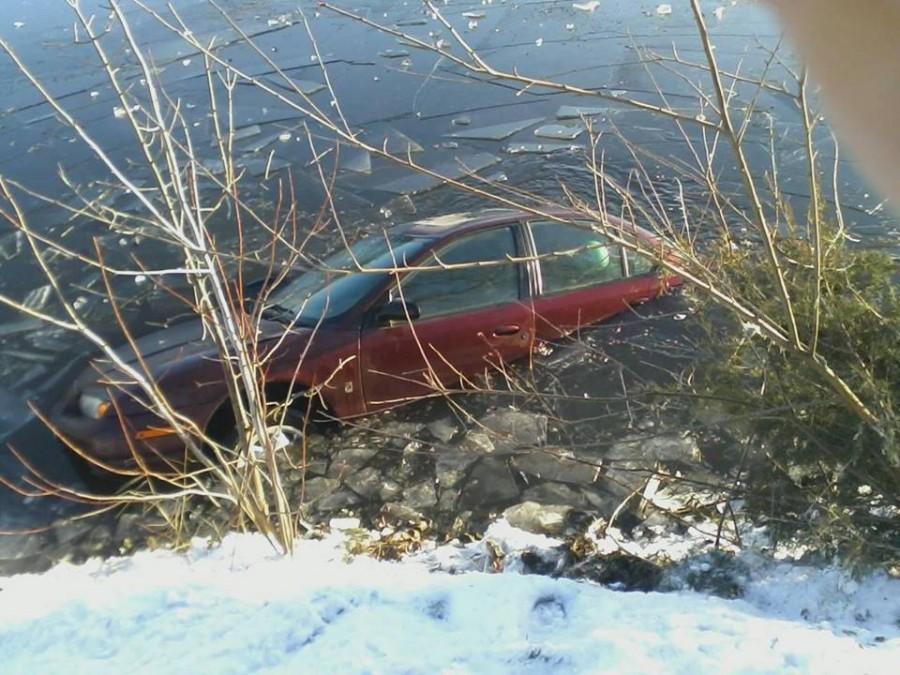 Survival Guide
Tips for driving on winter roads
Ben Seavey, ALHS junior, recently experienced something that opened his eyes to the terrible conditions of Minnesota roads. On Oct. 18, Seavey was driving to school with his sister, Jenna, when his brakes stopped working.
      "All of a sudden I couldn't stop," Seavey said. "I didn't know what to do."
      Seavey rear-ended the car ahead of him and wrecked the hood of his car.Seavey is not alone in having experienced totaling his car. According to the Centers for Disease Control and Prevention,CDC, in 2013, 2,163 teens in the United States ages 16-19 were killed in car-related accidents, and 243,243 more teens were treated for crashes that year.
      What happened with Seavey was due to a car malfunction. More damage could've happened to both him and the other automobile if another malfunction would've occurred.
      Once the first snowfall hits it's as if we're all inexperienced drivers. Junior Bryanna Laite had difficulties in her first winter driving last year. She was on her way to school, while it was snowing, and backed into an air conditioning unit that was covered by snow.
      "I didn't know what had happened because I couldn't see anything," Laite said."I was scared my parents were going to get mad at me."
      According to Icy Road Statistics, with the help of Virginia Department of Emergency Management and The National Weather Service, the United States averages more than 500 deaths a year during the winter. Icy Road Statistics came out with a list of tips to help drivers reduce their accident risk during the winter.
      Tip #1: Reduce your speed. Slowing down is the best thing to do in icy conditions. High speeds make it easier to lose control and more difficult to stop.
      Tip #2: Avoid icy roads. If you know there will be ice on the road, avoid driving unless absolutely necessary.
      Tip #3: Go easy on your brakes. Sliding wheels are uncontrollable. Steering will not help change your vehicle's direction if the wheels are sliding. Pump the breaks instead of slamming on them.
      Tip #4: Icy road accidents happen in multiples. Your own accident is not the greatest threat to you. Other out-of-control vehicles often are. Use defensive driving.
      There are many more tips but the biggest one is to be cautious. If you are nervous about driving in the winter and getting in a fender-bender similar to Seavey's, do some research and practice driving with an adult beforehand.
Note: The car in the image above is not Ben Seavey's. It is Juinor, Hannah Johnson's. Johnson went into the lake on her drive to school one icy morning. Johnson received no injuries from the accident.